All escorts
The Latest Customer Experiences with Fantasy Escorts
Fantastic girl, so much fun and genuine! She makes me happy every time and she is gorgeous
Honey was absolutely amazing, friendly, kind, helpful, and very accommodating. She is beautiful and curvey and has gorgeous breasts. She gave me an absolutely wonderful time. If I'm ever in the area again I want to see her again. I strongly recommend her.
Lovely girl, very polite and respectful and understanding. Highly recommended.
Honey is sweet liquid bliss. I've met a lot of girls from fantasy. Honey is as good as its ever gonna get. She's a polite, bubbly, cute little sweetheart but her enthusism for getting to know you doesnt hide her hunger. Honey is the best in her trade, always an open and heartfelt friend when im at my lowest, and a beauty! (Her pictures don't show her pretty face and are an injustice to her smooth, perky, plumptious real breasts) She is THE MOST enthusistic lady I've spent time woth. Genuinely eager to show you her naughty side; she gets a kick out of challenging herself to satisfy guy's who show their appreciation. She made me happy like i never have and couldn't imagine in my wildest dreams! Sweet talker! Mindblowing hungry kitten and kind hearted companion 💖
Very sweet , intelligent , gorgeous and incredibly beautiful lady. Thank you for a wonderful evening, Celine! Hope to see you again soon Thanks Fantasy for recommending this gem
Super cute, made me feel relaxed and comfortable. She's so lovely to chat with, and then the added bonus of a fantastic bod! Highly recommend if you're looking for someone sweet, gorgeous, good company and seriously good eye-candy
Amazing. Clean beautiful and lovely company. Good service. Elegant lady .wow. The best lady in this company thanks Maria thanks Fantesy xxx 100 stars.
Had a meet with Maria today , was pure class , shame I wasn't feeling 100% , needless to say I will be booking again !!!
I just spent 2 amazing unforgettable hours with the most incredible sexy lady, Sara. She made me feel comfortable from the moment she arrived. She is beautiful all over, her eyes, smile and body wow. I strongly recommend her. Thanks Sara, see you in my dreams 😍
Amy what can I say, omg wow! If you want a sexy girl dressed up and ready for fun she's your girl. Ass to die for, legs out of this world. I will be making sure this is a regular meet. Get on this one guys!!
Absolutely perfect first experience and look forward to the next Maria is stunning and lovely to be around
Thanks fantasy had the pleasure to meet Teresa 🥰 thank you Teresa enjoyed your company 🥰 looking forward to seeing you again soon for a longer visit 🙏bless you a Natural Beauty 🥰 all the Best Tygaluv xxx
Gorgeous lady with very beatiful smile! Hope to see her again soon
I wad so glad to meet her she is beautiful and passionate
Beautiful girl,dress very sexy,she got energy and was a lovely time with her, definitely I will book her again.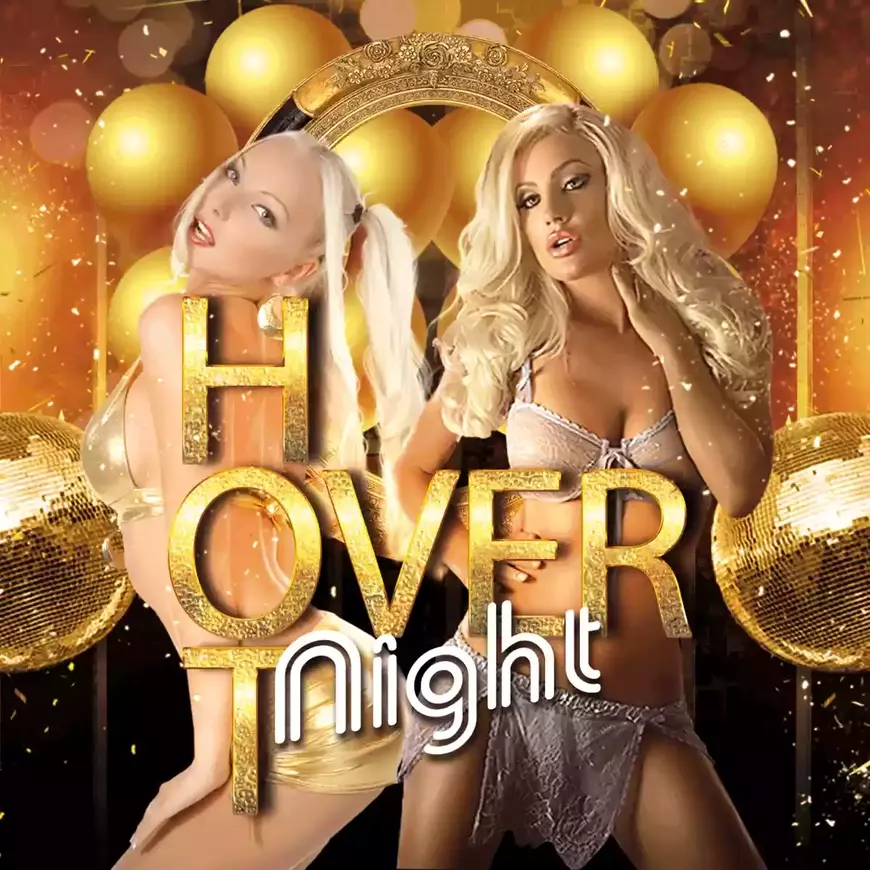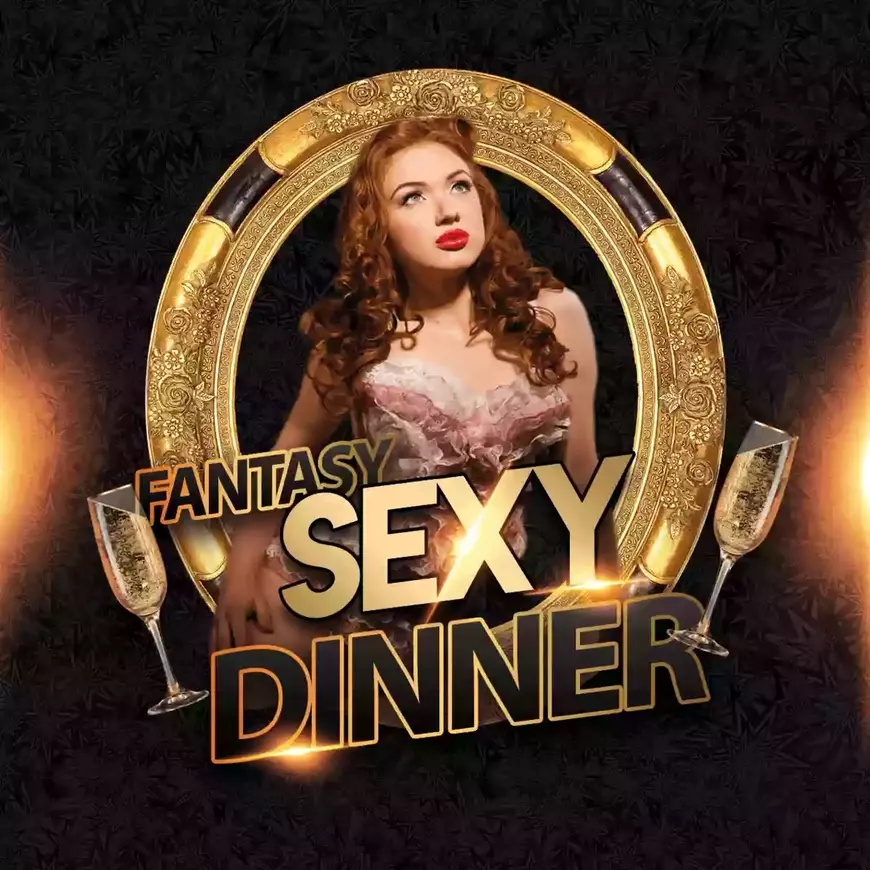 EXPERIENCE THE ULTIMATE FANTASY WITH OUR PREMIER AGENCY
Indulge in the enchanting world of Fantasy Agency, where dreams come to life. As a renowned leader in the professional companion industry, we provide an effortless way to meet extraordinary high-class ladies. With over a decade of excellence in Birmingham's escort scene, our team takes immense pride in delivering an unparalleled experience tailored to your desires. Prepare to be captivated by our sterling reputation, backed by countless satisfied clients who have experienced nothing short of perfection. Don't just take our word for it – explore our glowing reviews and witness the magic yourself!
At Fantasy Agency, we handpick seasoned ladies who possess the expertise to fulfill your every wish. Our gallery showcases a diverse array of Birmingham escorts, representing various body types, hair styles, and breathtaking attributes. Rest assured, each lady has been personally verified and is of legal age (18+). Booking with us is a seamless, discreet, and direct process. Simply call our number or engage with our chat box below to connect with our dedicated reception team. They are readily available from £80 to address any inquiries and ensure your experience exceeds your wildest expectation.
Not only do we cover the entire West Midlands region and beyond, but we also offer the option of Incall escort bookings in the heart of Birmingham. Immerse yourself in luxurious, contemporary apartments conveniently located near parking facilities. Every detail has been meticulously arranged to create an unforgettable encounter.
Unlock a world of real refinement, immerse yourself in an unmatched experience with Fantasy Birmingham Escorts
Prepare to be enchanted by the epitome of elegance. Our carefully curated gallery showcases the most captivating escorts in the Midlands, UK, exclusively for your indulgence. We handpicked these extraordinary companions for their unparalleled ability to create moments that will forever linger in your memory. Your satisfaction is our utmost priority, and discretion is not just a promise but a sacred principle. Rest assured, your privacy is safeguarded, and your details will never be used for any purpose other than facilitating your booking.
We encourage and value feedback about our remarkable Birmingham escorts, as we understand the importance of making informed decisions. Reading glowing reviews adds to the anticipation of an extraordinary encounter, and we strive to surpass your every expectation with unwavering perfection. Our flagged "Popular" Fantasy ladies are the cream of the crop, adored by countless clients who have praised their exceptional talents through chat, mail, and online reviews. Prepare for a tantalizing experience, where temptation knows no bounds.
When it comes to Birmingham escort agencies, we stand unparalleled. Our website is regularly updated to ensure real-time availability, allowing you to know when your elite angel is just a phone call away. Fantasy Birmingham Escorts agency simplifies the process of meeting escort girls with verified photos, guaranteeing authenticity and captivating beauty. ❤ Read real reviews ⭐ Call 07878323157, 07476607016 or 07462602593 to book!
UNLEASH YOUR FANTASY WITH GENUINE ESCORTS FROM FANTASY AGENCY
Prepare for an experience like no other. Our carefully selected ladies possess a unique ability to surpass your expectations, ensuring your desires are met with utmost discretion from the moment you book until the final moment of your encounter. At Fantasy Agency, your satisfaction, along with the well-being of our stunning companions, remains our top priority. Rest assured, we handle every interaction with the utmost confidentiality and professionalism, creating the perfect setting for an unforgettable date.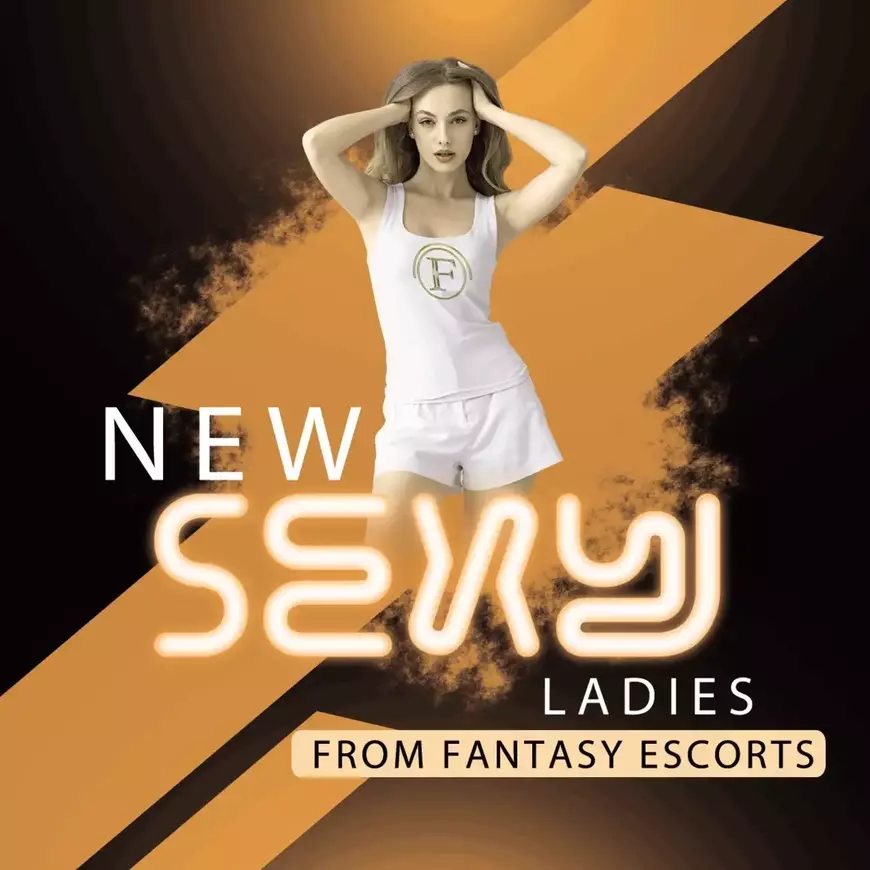 Why settle for anything less than the finest? Don't just browse, take action and book now!
Our Birmingham escorts have established an exceptional reputation throughout the Midlands, and we take immense pride in fostering excellent communication with both our esteemed ladies and our wonderful clients like you. Whether you seek a party-loving vixen in a hotel room or an elegant companion for a sophisticated dinner, our team is dedicated to finding the perfect match for your desires. Our collection of elegant and discreet ladies hails from diverse backgrounds, encompassing homegrown British beauties to avant-garde seductresses from across the globe. We are confident that we have the sensuous lady who will fulfill your every requirement. Whether you prefer incall or outcall services, our open-minded girls offer both options, facilitating West Midlands bookings to your preferred location or a luxurious apartment. Each encounter will leave an indelible mark on your memory, etching a moment of pure bliss that will last a lifetime. So why wait? Choose your dream lady and indulge in the company of our Birmingham escorts. Explore the areas we cover, and if your location isn't listed, worry not. Reach out to us 24/7 via message or contact our Reception, where our knowledgeable team will be delighted to assist and advise on finding the perfect companion who can cater to your specific region.
Check Availability and Opening Times
We're thrilled to announce our seven-day-a-week opening hours, ensuring that you can enjoy quality time whenever the mood strikes. While not all our top-class escorts in Birmingham are available every day of the week, our friendly receptionists are here to assist you 24/7. Simply call or chat with us at any time, and they will promptly inform you about the availability of your desired companion.
Booking and availability:
Available 24 hours a day, because your pleasure knows no bounds!
ENSURING YOUR PRIVACY, EVERY STEP OF THE WAY
At Fantasy Escorts Birmingham, we understand the paramount importance of discretion and confidentiality. It is this commitment to safeguarding our clients' privacy that has earned us their unwavering trust. Our rigorous private information policy guarantees the security of both our esteemed ladies and our clients' personal details. We hold this matter in the highest regard, ensuring that private information is never stored and is promptly deleted after use. Rest assured, any bookings or inquiries made with us will never be disclosed to third parties. If you have any concerns or questions about any aspect of your booking, our dedicated Reception team is just a phone call away. They are here to address any queries or apprehensions you may have, offering the support you need to make your experience worry-free..
YOUR FIVE-STAR EXPERIENCE STARTS WITH OUR FRIENDLY RECEPTIONISTS
Our welcoming receptionists are available seven days a week, serving as your invaluable guides throughout your journey. They possess an in-depth knowledge of our ladies' availability and are here to assist you with any questions you may have. From recommending suitable companions based on your preferences to seamlessly arranging your meet, they ensure a smooth and enjoyable encounter from the very first call to the moment your chosen lady arrives. You can contact us via telephone, SMS, chat box, or email to inquire about our hourly rates and special offers. Whether you have already chosen a stunning escort in Birmingham or seek the services of a premium call girl, our receptionists are committed to making your experience stress-free and effortless.
PARTY TIME OR WINE AND DINE? THE CHOICE IS YOURS.
Our agency prides itself on providing the most exquisite escorts in Birmingham, catering to a range of desires and occasions. Whether you crave intimate companionship, engaging conversation, or a night of vibrant partying, we have the perfect match for you. Let us know your desired experience, and we will handle the rest. Our beautiful ladies are adept at serving cocktails, adding an enchanting allure to your gatherings, or igniting the dance floor with their charm and energy. They are guaranteed to elevate your party to new heights of success, showcasing their beauty, intelligence, and, of course, their ability to have fun! When the party winds down and you seek a moment of intimate connection, our call girls are the epitome of temptation in Birmingham. Allow them to help you unwind and create unforgettable memories with their unrivaled services.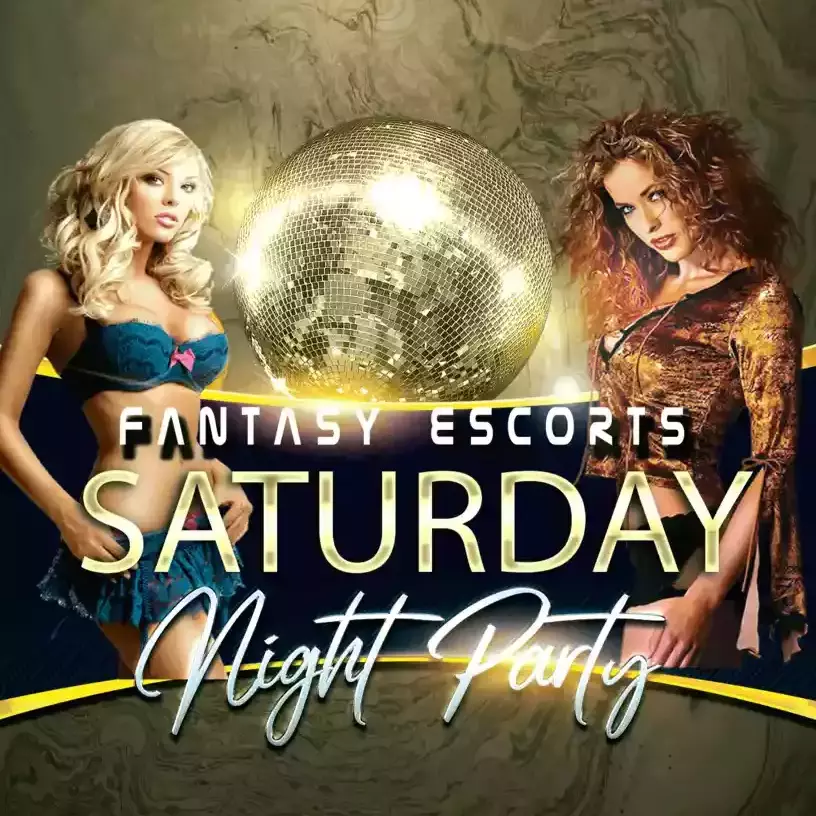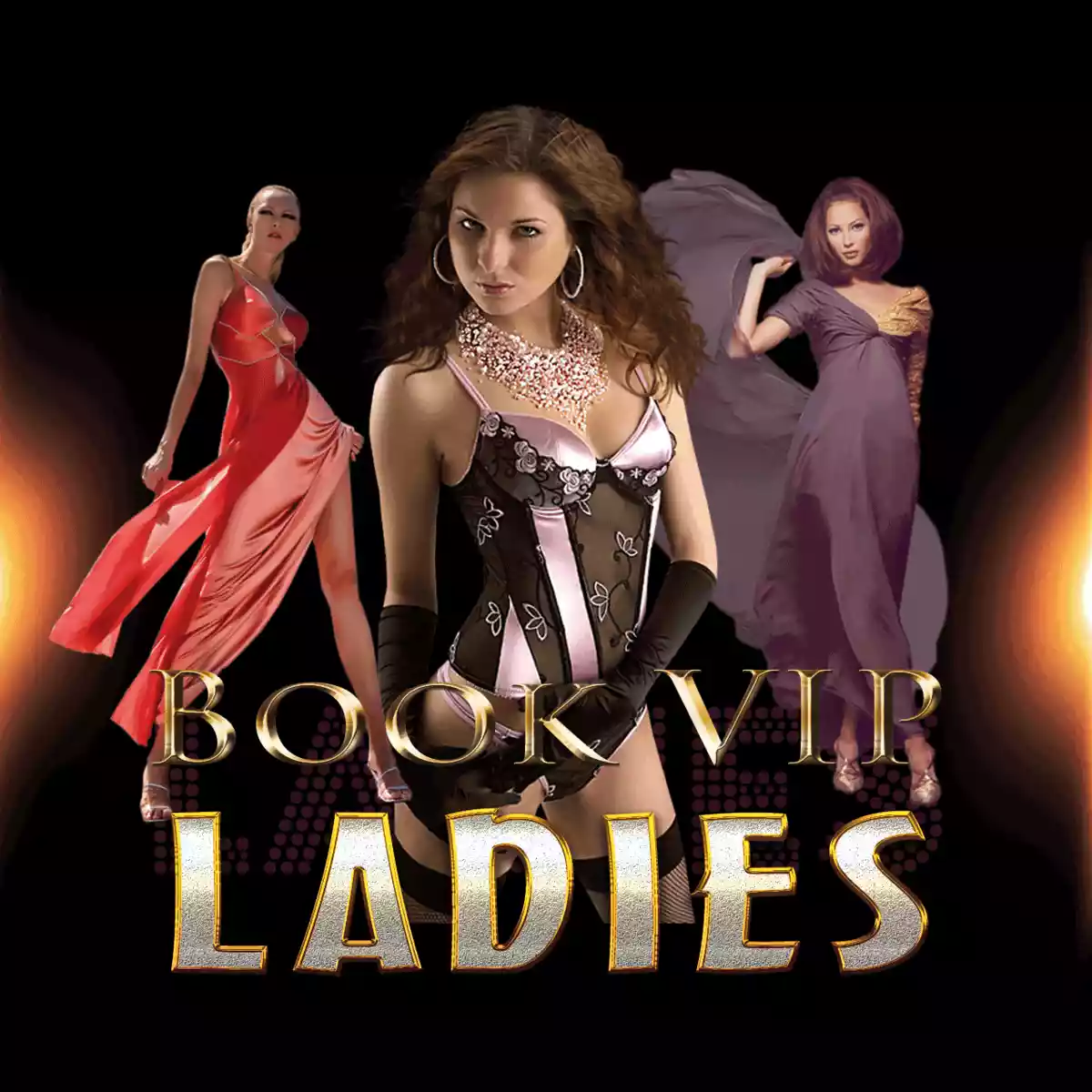 FANTASY ESCORTS BIRMINGHAM: EMBRACE THE CHARM OF LOVELY CALL GIRLS
Prepare to be pleasantly surprised by the seamless and effortless process of booking with Fantasy Escorts Birmingham. Whether you're a first-time user or a seasoned client, our agency offers a delightful experience from start to finish. Contact us through the numbers provided at the top of the page, utilize our convenient online enquiry form, or engage with our friendly receptionists via the pop-up chat box. Their bubbly personalities and helpful advice will guide you through the process with ease. At our agency, we never make false promises. Our ladies are described truthfully, ensuring that your independent lady booking is tailored precisely to your desires. Rest assured, booking with us is an enchanting journey, surpassing the offerings of other Birmingham escort agencies.
HOW DO YOU MAKE THE PERFECT CHOICE?
Navigating the vast sea of online listings to find reliable and stunning ladies can be a challenging task. However, by choosing our company, you have discovered a simple and perfect solution. The independent ladies from Fantasy Escort Birmingham Agency are meticulously chosen and verified by us, guaranteeing that you know exactly who you'll be spending your time with and how they will enchant you. Confidentiality is of utmost importance to us, both for your peace of mind and the well-being of our extraordinary ladies. We take pride in upholding this foundation of trust. Our Birmingham escort service stands unrivaled, assuring you nothing but absolute satisfaction.
BOOK YOUR EXQUISITE LADY NOW!
Our call girls are dedicated to fulfilling your every requirement, available seven days a week to ensure a seamless and worry-free experience from the moment you make contact to the unforgettable encounter with your chosen companion. We take delight in making your dreams come true, which is why we are always at your service. These Birmingham escorts serve the West Midlands and surrounding areas, offering an array of packages tailored to suit your needs perfectly. Contact us at 07478539568 to discover the most suitable and exquisite experience for you. We are confident that the entire journey will leave you absolutely delighted.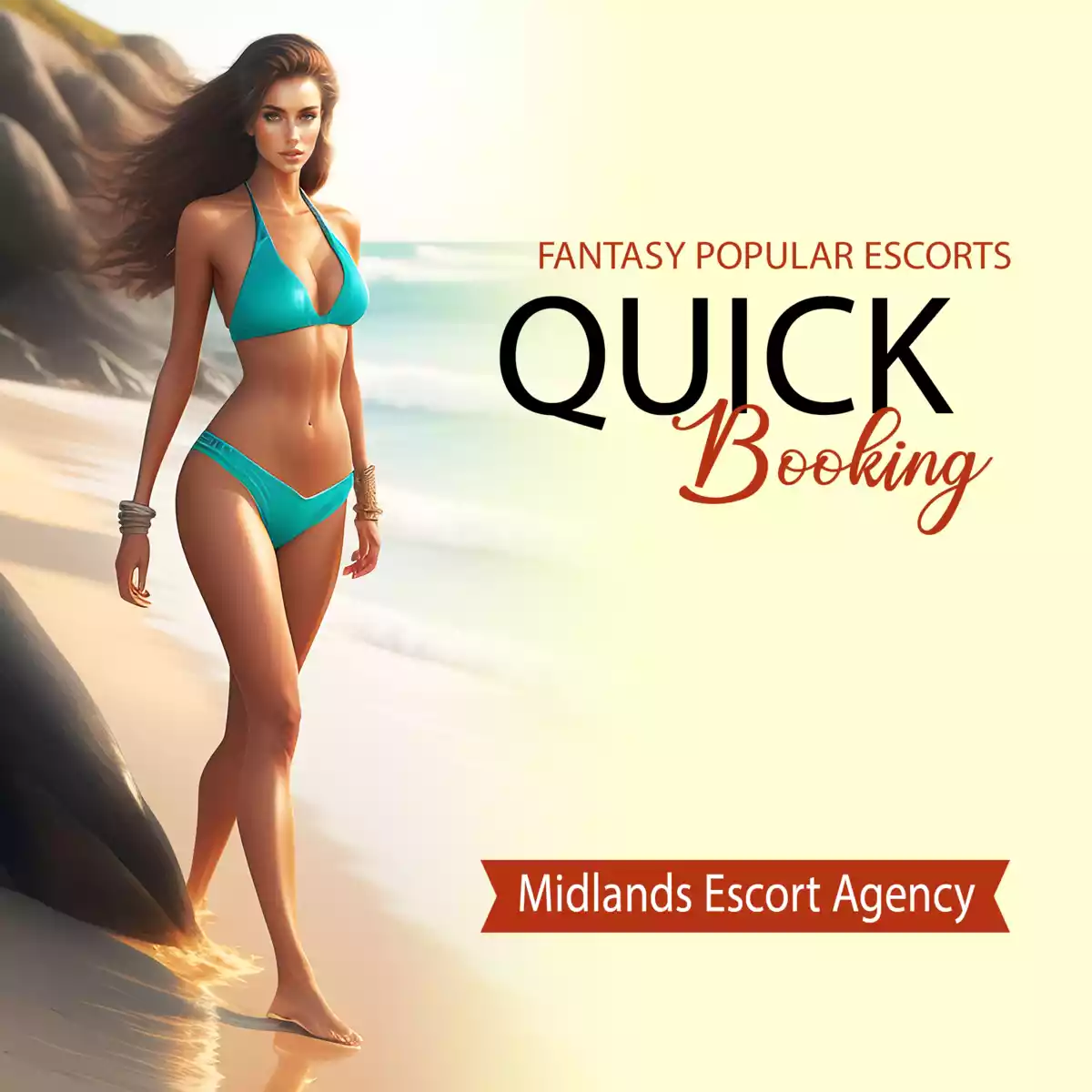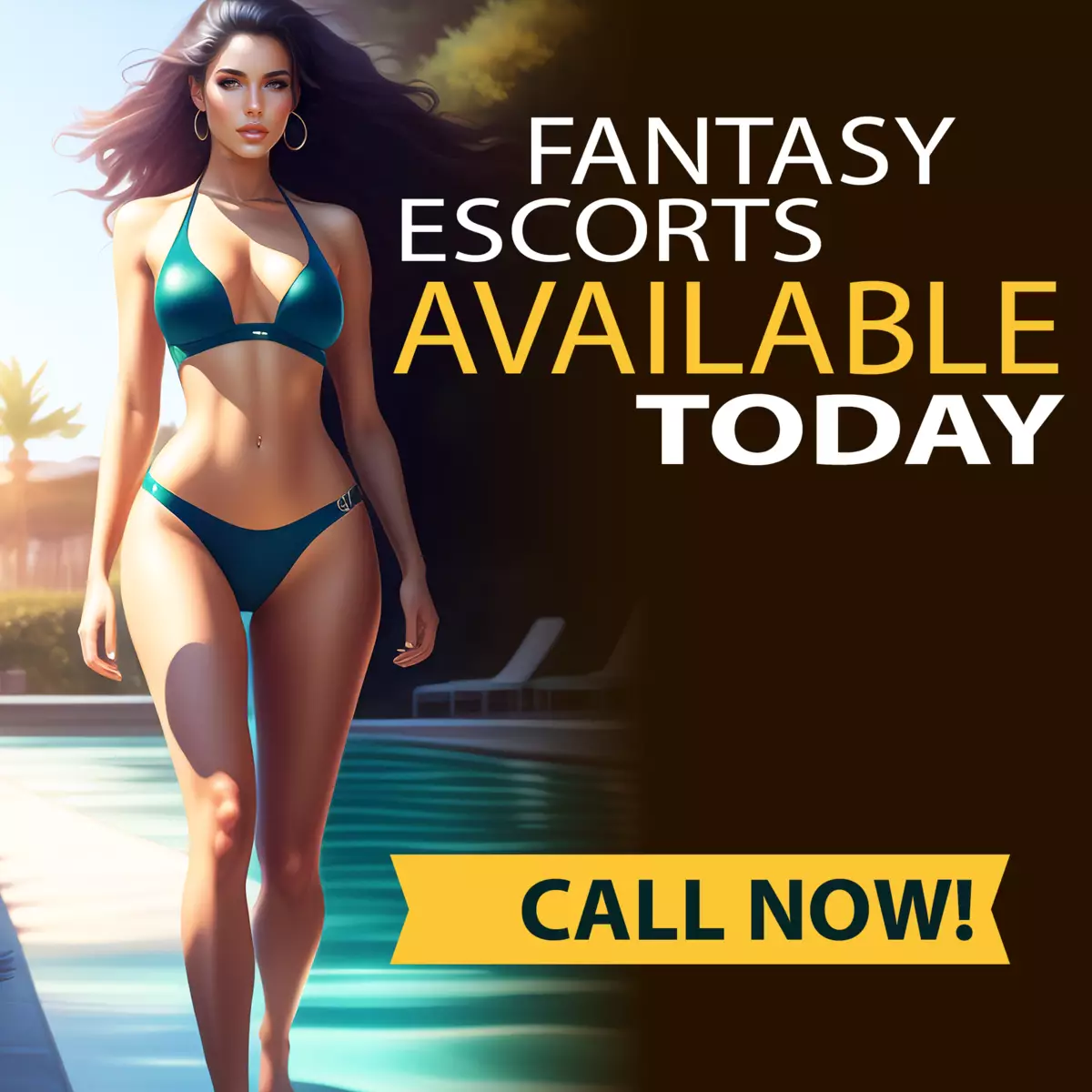 UNRAVELING THE MYSTERY BEHIND "AVAILABLE TODAY" GALLERY
You may have come across websites boasting of their "Available now" escorts, or even dedicated pages showcasing this feature. But let's delve into the reality of this claim. Is it truly in real-time? There are two possible scenarios to consider.
The page indeed displays Birmingham escorts who are available at that very moment. This would require an operator to constantly update the list, removing escorts who are temporarily unavailable (booked by a client) during working hours, and making adjustments when they become available again. An agency may assign a specific person to handle these updates, or the receptionist themselves may take charge.
The page does not actually show Birmingham escorts who are available in real-time; it's merely a marketing strategy. Maintaining real-time availability for each escort across multiple advertisement directories would be an arduous and expensive task for one or more operators to handle. In this case, each escort would manually update their "Available/Unavailable" status on individual ads whenever they have a date. It's unlikely that every companion would make these changes on all the different websites. Hence, our opinion is that the "Available now" feature cannot be guaranteed to be 100% accurate on ad sites.
Furthermore, even in the case of an agency, the "Available now" feature may not be in real-time. It's possible that the receptionist forgot to update it correctly, or that no one is actively checking availability in real-time, rendering it a misleading choice designed to deceive customers (although it may still be updated daily or every few days).
To verify if a website truly provides real-time availability, it's quite simple. Once you've booked a Birmingham escort through that site and she is already with you, check if the website no longer displays her as "Available now." Similarly, if you inquire about a date with one of the girls listed in the "Available now" category and the receptionist informs you that she is not available, this serves as further evidence that the offer was not genuine. Alternatively, you can directly ask the receptionist to provide a list of all the girls displayed as "Available now" in the gallery, from which you can make your selection. Many new receptionists may only list a subset of these girls, which again suggests that the "Available now" feature is not authentic.
Therefore, while this feature may sometimes be accurate, it can also be used as a marketing tactic to deceive customers. As a result, our agency has no plans to implement an "Available now" system in the future. We prefer to uphold honesty and transparency by offering the truthful option: "Available today."
Simply refer to our "Available today" gallery to discover which escorts are currently available in Birmingham and all areas of the West Midlands and East Midlands. However, do keep in mind that some of the girls may already be booked by other clients at specific times. That's why we recommend reaching out to one of our friendly receptionists to inquire about the availability of the ladies you're interested in.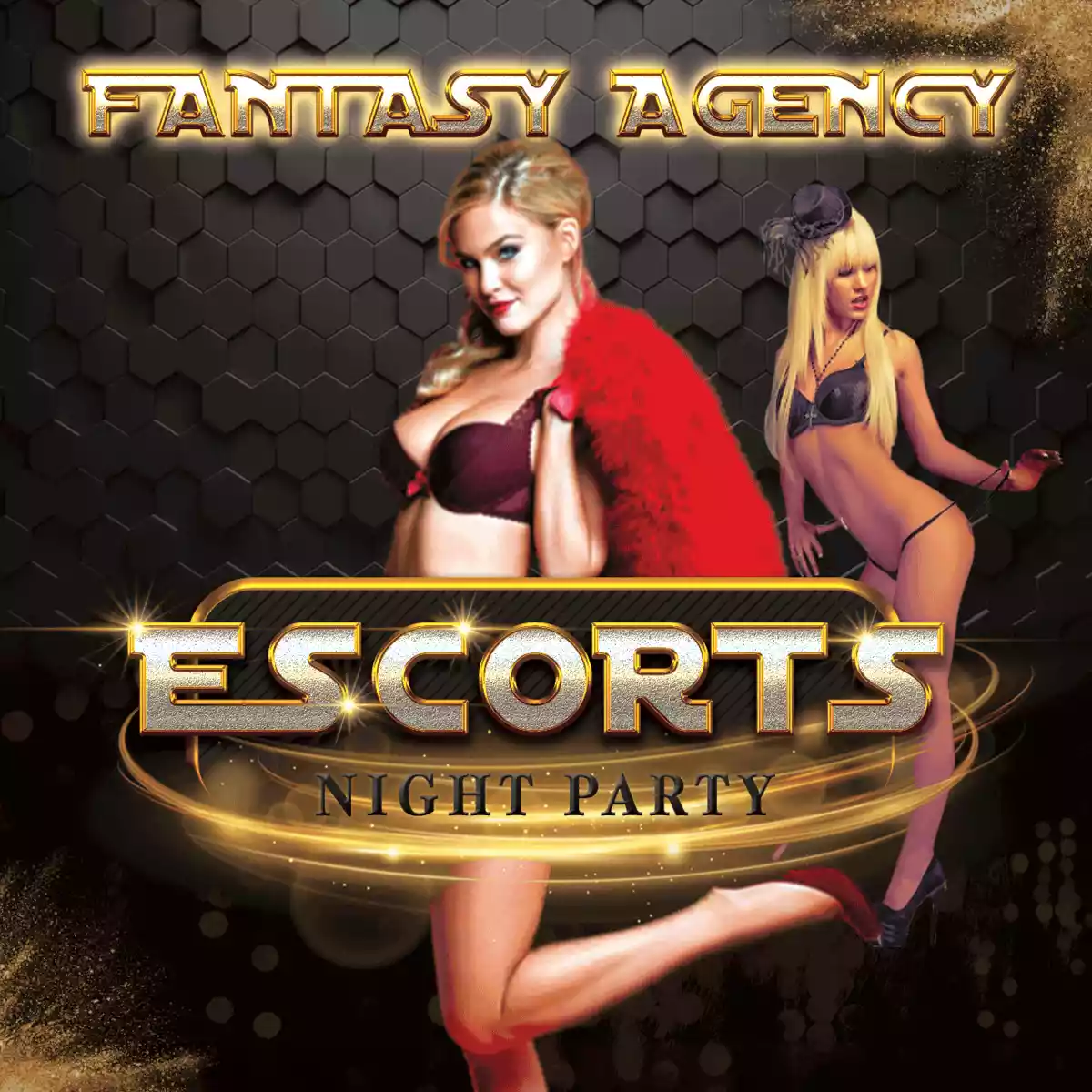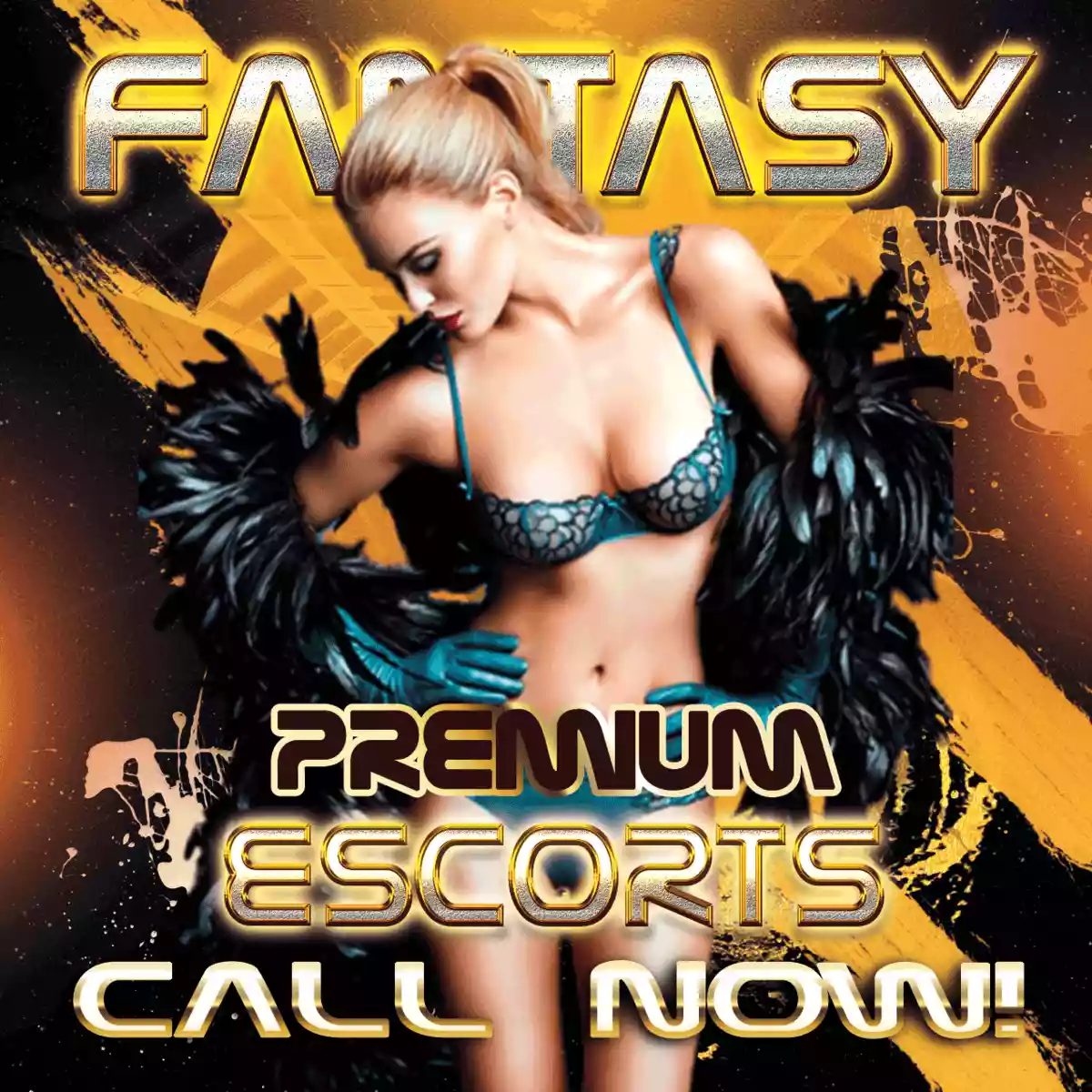 EXQUISITE ESCORT GALLERY FROM FANTASY AGENCY
Prepare for an unforgettable night of pleasure and privacy by booking one of our stunning escorts from the Main Gallery. At Fantasy Agency, we are at your service 7 days a week, ensuring your desires are met with complete confidentiality. Rest assured that all the pictures and videos featured are recent and authentic. We personally meet each lady to guarantee your satisfaction. No matter your preferences, our Birmingham escorts will go above and beyond to ensure that a gentleman like you has an absolutely delightful time.
Below, you will find our comprehensive gallery showcasing all our Fantasy ladies. These images not only capture their physical allure but also provide all the necessary details you need to make your dream booking. Our agency is dedicated to helping you find the perfect call girl in Birmingham or other areas who perfectly matches your taste and requirements.
Confidentiality is a cornerstone of our agency, offering you a significant advantage. When you book a lady through our company, rest assured that your information will remain completely secure. Once the call girl returns to our Birmingham office, we promptly and irrevocably delete your data. Our models excel at providing a genuine Girlfriend Experience (GFE), along with a range of other skills that are invaluable, whether you require a companion for a dinner date or a party. These beautiful and open-minded call girls are fluent in English, ensuring seamless communication, even if you book an exotic girl. If you're eager to experience the local flavor, we can introduce you to girls born in the UK or even in our own town. The feminine charm exuded by our Birmingham escorts, available in various areas, is another remarkable asset that guarantees an unforgettable and truly memorable experience. Our receptionists are always available to offer additional advice and assistance in booking the perfect girl for you. For the most competitive rates, we recommend booking in advance for several hours. Don't wait any longer—call now and book a princess or even multiple sweet angels, and watch as your dreams become a reality!
We understand that all these girls are irresistible, which is why our friendly receptionists are here to help you select a lady who perfectly matches your preferences. We believe that your time spent in Birmingham should be in complete resonance with the woman of your dreams. At Fantasy, we recognize that physical appearance is not the only impressive aspect. That's why we present to you the personality of each woman. Rest assured that we verify the authenticity and recency of the images, but what you may not know is that we conduct face-to-face interviews with each of these escorts. By reserving through Fantasy Agency, you are guaranteed to receive exactly what you are looking for.
We strive to continuously improve our service quality, and your feedback plays a crucial role in this. After every booking with a hot escort in Birmingham or any other city, we invite you to send us a review. We value and consider all the feedback we receive, so please be as objective as possible. The best reviews, written in decent language and providing an interesting description of the lady's services, will be published on our website.
Prepare for an extraordinary encounter with our escorts—your satisfaction is our priority!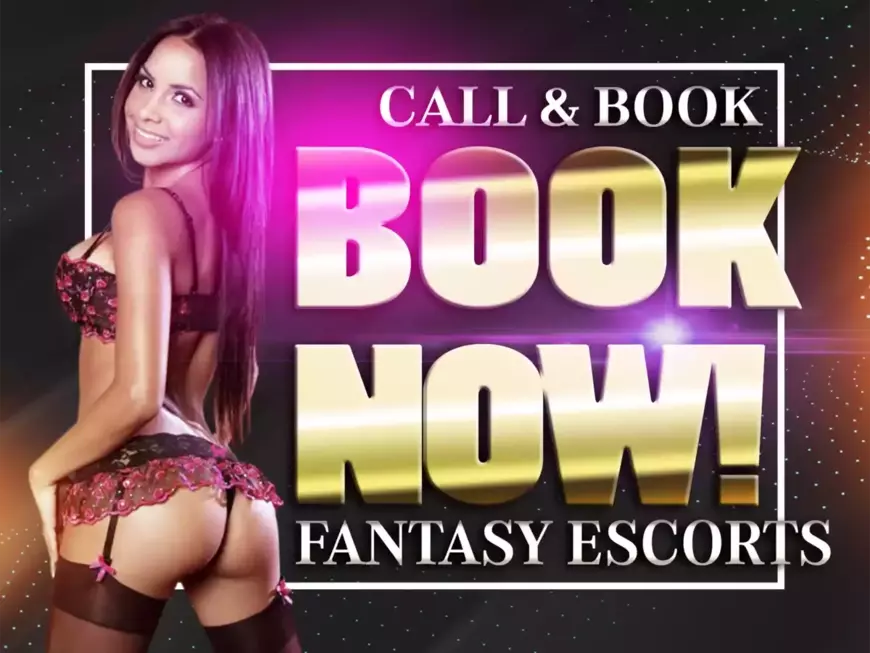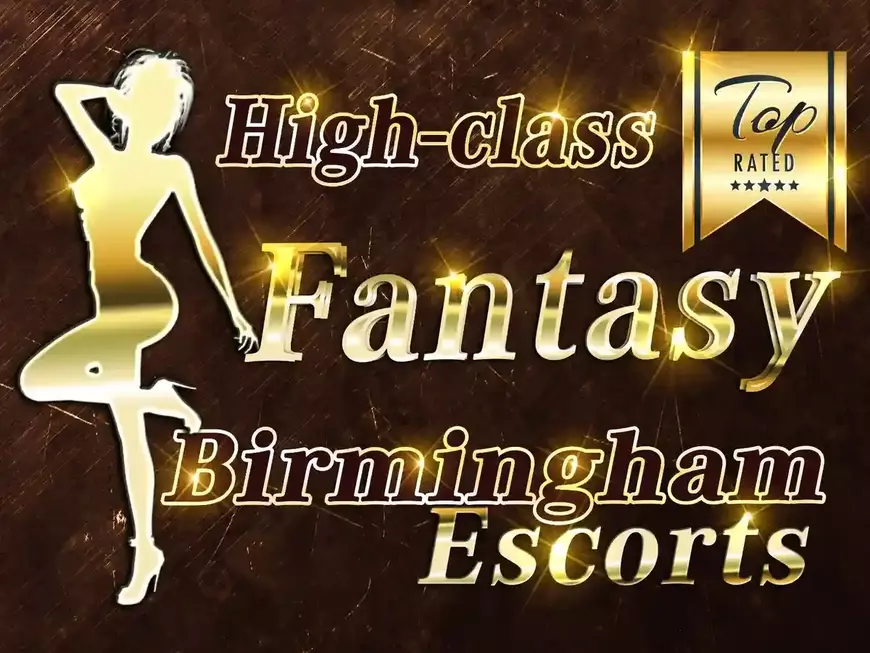 LEGAL DISCLAIMER – FOR ADULTS ONLY!
Please be advised that the Fantasy website may contain content that is exclusively intended for adults and may be uncensored or explicit in nature. By accessing this website, you hereby confirm and declare that you are at least 18 years of age and that viewing such content via the Internet is legally permissible in your area or region of residence. If this is not the case, we kindly request that you exit our online platform immediately.
Fantasy Agency operates as an escort company and does not act as a mediator for sexual services. Any costs mentioned in verbal or written communication on this site (or other sites where we promote our escorts) or during interactions with our agency team are solely associated with time and companionship. Any other agreements or arrangements made between the escorts and clients fall outside the scope of the agency's services.